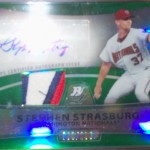 We had just gotten another box of 2010 Bowman Platinum into the store that we opened to sell as packs. When Billy came by the store he bought one pack, and pulled a Stephen Strasburg auto relic: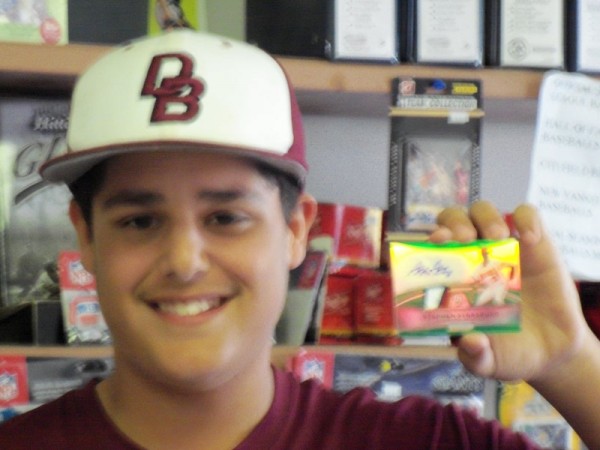 We all turned around when he let out a scream after realizing what he pulled.
Congratulations! And please forgive the camera blurriness, I had it on the wrong setting when I snapped the photo.
Did you get a great pull from a pack purchased at the store or online? We'd love for you to tell us about it: baseballcardstorenj@gmail.com
---
Featured Product:
[mp_list_products paginate="false" number="1″ per_page="1″ order_by="rand" category="boxes"]
---