This month's pull came out of a box of 2012 Topps Archives, and was pulled by store regular Ronnie who bought a hobby box of the product.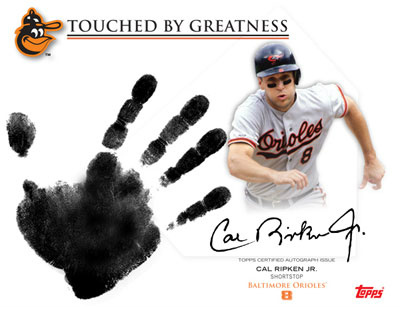 The pull is a redemption for Cal Ripken's hand print, and an autograph from the iron man.
Congratulations Ronnie, and as always if you have a great pull from the shop please share it with us.