The pull of the month was a box topper from a 2012 Topps Allen & Ginter hobby box bought by Banker Joe from the store, and what a pull it is.

This is a 1/1 Roger Maris and Reggie Jackson bat knob book card with artistic renderings of the two players. This amazing card comes with the bat knobs from game used bats hit with by these two New York Yankee greats.
We heard his plan is to sell the card at the National Sports Collector Convention down in Baltimore.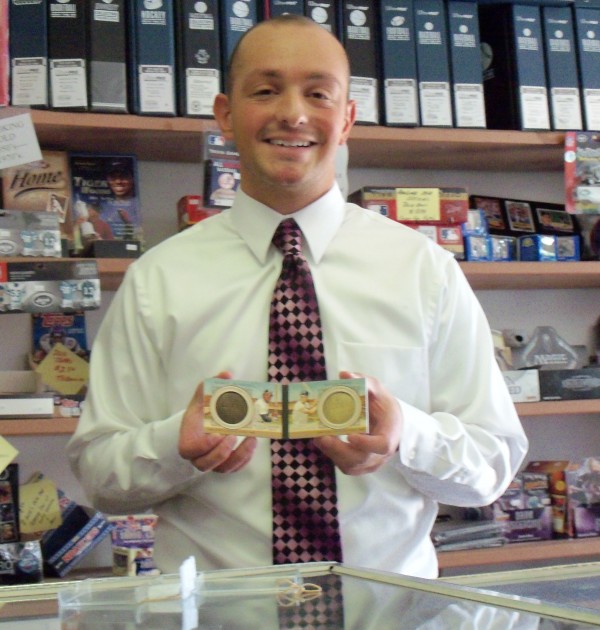 As always, if you got a great pull from a pack at the store, let us know about it so we can feature it on the site.
---
Featured Products:
[mp_list_products paginate="false" number="4″ per_page="1″ order_by="rand" category="topps-boxes"]
---